Start to use our shopify fulfillment app

1. Go to the top right menu of fulfillment center and click "shopify"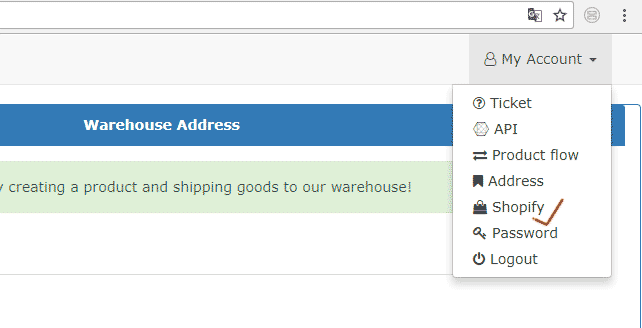 2. Match the SKU between your store and Dshipchina fulfillment WMS
Before your shopify orders can be fulfilled successfully in dshipchina,
You need to make each product SKU in shopify exactly the same as the SKU in dshipchina system.
You can edit the sku in shopify or dshipchina to make them the same and match together
OR you can use this app to bulk create the SKU in dshipchina which will auto match with your shopify store SKU
In the "product" tab in this app, you can bulk select the products of your shopify store and synchronized to dshipchina system

3. Choose default shipping setting.
You can choose a default shipping method for your shopify order so you don't need to adjust every orders in future
If your shopify shipping method option is exactly the same as the name in our system , system will use this shipping method in prior

4. Bulk select the orders and click "Submit selected" to finish fulfillment
Point 1-3 only need to set at the first time, so in future you only need use this tab to submit your shopify order.